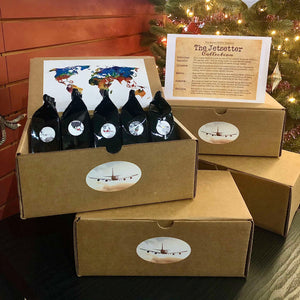 Van Buren Coffee Company
Jetsetter Collection
Sale price Price $24.99 Regular price
The Jetsetter Collection is here! Travel across the globe and sample 5 of our most popular and premium coffees. It's an adventure in every cup!
These boxes are the perfect gift and they are ready to ship!
Includes 3oz* bags of: Dominican Republic Natural, Colombian FTO, Mexican FTO, Ethiopian Yirgacheffe FTO, and Sumatra FTO
*Each Jetsetter Collection is pre-ground for a drip brewer.